Zootechnia | Feb 2023, Greece
DiTECT participated in the 12th 'Zootechnia' International Trade Fair on Livestock and Poultry exhibition that took place on 2-5 February 2023, in Thessaloniki Greece.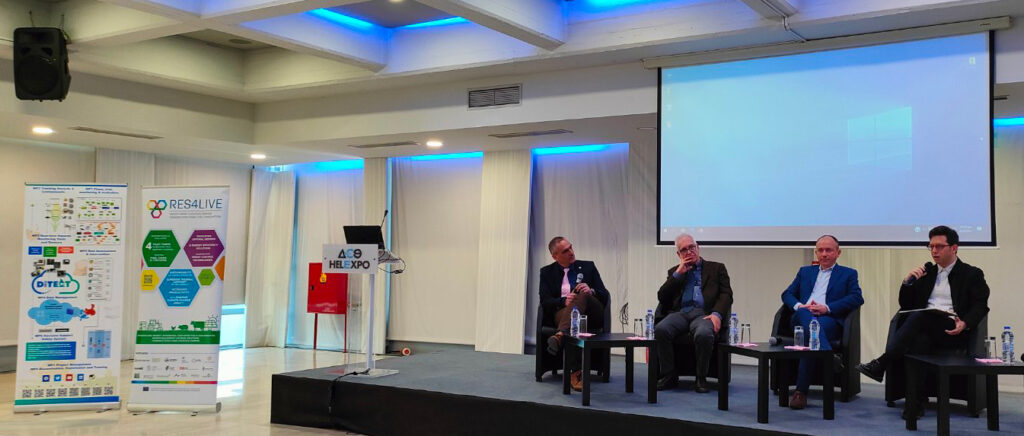 The AUA lab organized a workshop about the various programs on the measurement of livestock emissions, including DiTECT.
Part of the 12th Zootechnia exhibition was also the 7th Panhellenic Congress on Meat and Products. AUA, HAO and AUTh presented results of DiTECT at the 7th Panhellenic Conference on Meat and Products with the participation of meat stakeholders. Moreover, Professor Bartzanas presented to food exhibitors and stakeholders, the DiTECT project.
Zootechnia is the only specialized exhibition in the field of livestock and poultry in Greece. It is organized every two years and hosts the most important types of productive animals, machinery, supplies and services. The aim of the organization is to create a modern market for livestock, where specialized companies in the industry as well as the public and private sectors, address both interested professionals and the general public in order to inform, expand trade contacts and search for new markets.
The Panhellenic Congress on Meat and its Products is organized by the Meat News magazine in collaboration with HELEXPO. Its aim is to promote contemporary means "from stable to table" to achieve an integrated approach to quality, hygiene and safety meat and its products, health and welfare, environmental protection and sustainable development. The goal is to give a platform to all scientists, institutions, Departments and Schools of Greek Universities to present the latest results of research and laboratory work.